Fun Games to Play on Road Trips from Cumming, GA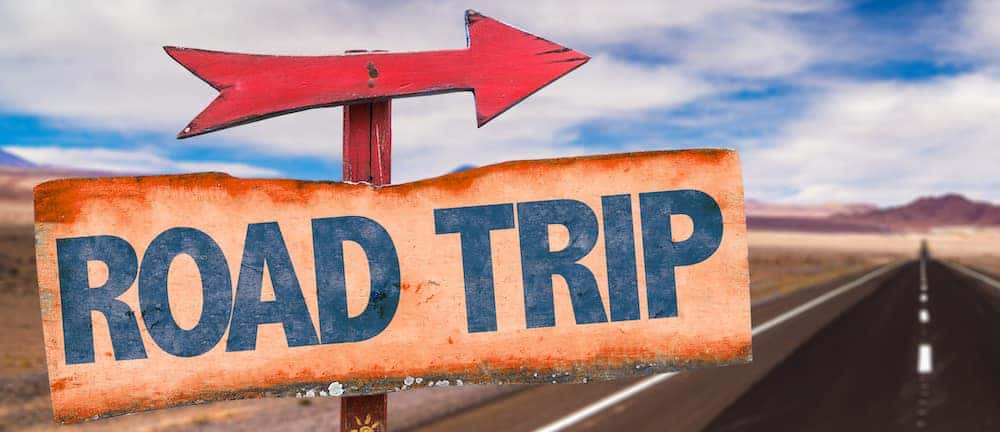 The Cumming, GA area offers lots of fun things to do, like exploring the local libraries or the best gyms in Buford, but sometimes you just need to get out of town. When you're departing on an epic summer road trip, the best road trip games will keep you and your passengers entertained. Classic games like I-Spy and the License Plate game are lots of fun, and we'll explore lesser-known creative games for kids and adults as well.
Road Trip Games for Kids
I'm Going on a Picnic – This memory based game also help teach the alphabet! The first player starts by saying "I'm going on a picnic and I'm bringing…" then says an object that starts with the letter "A." The next player adds an object that starts with "B." For example, the third person might say, "I'm going on a picnic and I'm bringing an aardvark, a blue whale, and colander." This continues until someone forgets the order or can't think of anything to say!
Road Trip Olympics – At every rest stop, challenge your kids to participate in athletic activities. See who can run the fastest, do the most sit-ups, or play a quick game of tag. Whoever wins the most events over the course of the road trip gets a prize!
Animal Name Game – The first person thinks of an animal, and the next person thinks of an animal that starts with the last letter of the first animal. For example, the first person might say "Cow," and the next person might say, "Walrus." Try it with different categories like car brands, cities, or historical figures.
Road Trip Games for Adults
21 Questions – This classic game is a great road trip game for couples as well. One person begins by thinking of something, and the other people in the car ask that person questions to try and determine what it is. If they can't figure it out within 21 questions, the person who thought of it wins!
Battle of the Bands – One person picks a broad category of songs like "Jock Jams" or "Ballads." The other people in the car pick a song that matches this category, and they take turns playing them. The person who picked the category acts as the judge and picks the winner!
Learn More at Lou Sobh Kia
Whether you're looking for a family-friendly road trip vehicle by comparing the Kia Sedona vs. Toyota Sienna, or want to take care of pre-road trip service, we're here to help. You can also learn about great dog parks near Alpharetta, GA or explore the top filming locations near Cumming, GA. Once you are tucked in after a day of fun, you can explore the best virtual experiences GA has to offer! Visit our showroom near Dawsonville before you hit the road!
More From Lou Sobh Kia
When Alpharetta drivers compared the 2020 Kia Sportage to the Kia Sorento, the ones who needed more seating preferred the 2020 Kia Sorento. Does the Kia Sorento have 3rd-row seating? Yes, it does, making it a great fit for larger families and drivers who need cargo space. If you're asking, "What Kia Sorento seats…

Lou Sobh Automotive | By Cammie Alkire Often times Memorial Day is regarded as the "start of summer" or the end to a very long year of classwork. It's important to remember that Memorial Day means so much more to surviving military family members. According to the VA, Memorial Day and Veterans Day are often…

You can't miss the 2020 Kia Soul on the streets of Alpharetta. Its iconic shape radiates good vibes that continue in the Kia Soul interior. The Kia Soul interior dimensions give everyone plenty of room on the way to Dawsonville. Accessorize to fit your style with Kia Soul seat covers and more. Discover the wonders…