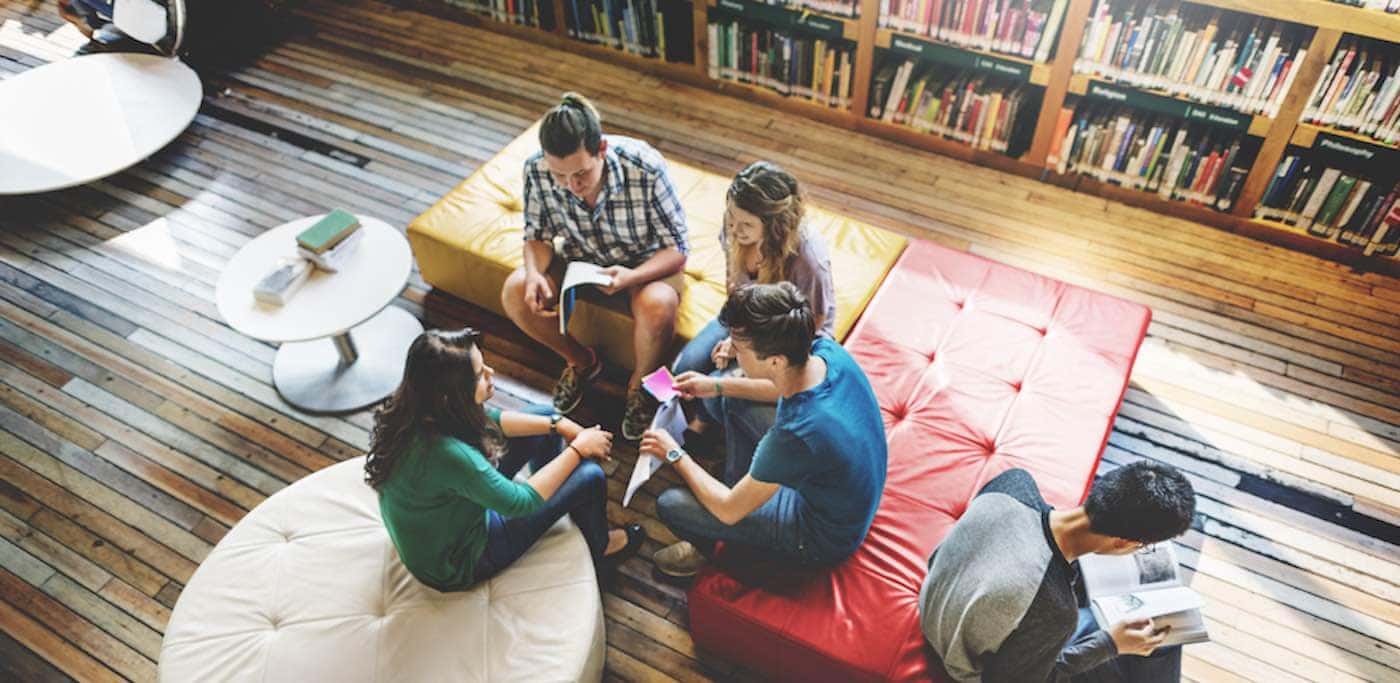 Whether you're looking for a good book or conducting research, you might be surprised by all of the resources available through the Cumming, GA public library system. This town pulls from both the University of North Georgia library and local Forsyth County Public Library, which means you get tons of options when scouring the town for books.
Forsyth County Public Library
Locals rave about the Forsyth County Public Library, and we suspect you'll turn into an instant fan the second you step into this modern facility. The staff is friendly, the workspaces are spotless, and the bookshelves seem endless as you walk through the many sections of the library. Parents and kids alike adore the colorful children's book section, and don't forget to check the schedule for special events like holiday programs, film festivals, and reading challenges.
University of North Georgia Library
The University of North Georgia is one of the top 10 largest universities in the state, and the Cumming Campus library is one of the best spots for research in town. This facility is quiet and peaceful, so you can leaf through volumes and scribble notes in peace. Study spaces and computer workstations are spread throughout the library. Plus, you can access DVDs and periodicals as well as the vast selection of books.
Hampton Park Library
If you picture libraries as worn-down spaces full of dust, you'll be blown away by the upscale look of the Hampton Park Library. This library looks like a sleek and modern bookstore with gorgeous wooden shelving and cozy armchairs to relax. While this chapter of the Forsyth County Public Library is one of the newest in town, it has an impressive selection of books and media to explore, including tons of audiobooks to enjoy on the go.
Sharon Forks Library
The Forsyth County Public Library was named as one of the busiest library systems in the entire state, according to data from the Georgia Public Library Service. And of those facilities, the Sharon Forks Library was the busiest of them all! That's an impressive feat for any library, but it's even more impressive when you realize Sharon Forks is the smallest of the Forsyth locations. Recently renovated, the library is bigger and better than ever before – and still boasts one of the highest circulation rates around!
Explore More Local Recommendations
At Lou Sobh Kia, we're happy to help you find fun things to do on road trips from Cumming, GA, the best gyms in Buford, and the best florists in Gainesville, GA. We can even point you to the best filming locations nearby! If you have any recommendations on local attractions, contact us today.
More From Lou Sobh Kia
When Alpharetta drivers compared the 2020 Kia Sportage to the Kia Sorento, the ones who needed more seating preferred the 2020 Kia Sorento. Does the Kia Sorento have 3rd-row seating? Yes, it does, making it a great fit for larger families and drivers who need cargo space. If you're asking, "What Kia Sorento seats…

Lou Sobh Automotive | By Cammie Alkire Often times Memorial Day is regarded as the "start of summer" or the end to a very long year of classwork. It's important to remember that Memorial Day means so much more to surviving military family members. According to the VA, Memorial Day and Veterans Day are often…

You can't miss the 2020 Kia Soul on the streets of Alpharetta. Its iconic shape radiates good vibes that continue in the Kia Soul interior. The Kia Soul interior dimensions give everyone plenty of room on the way to Dawsonville. Accessorize to fit your style with Kia Soul seat covers and more. Discover the wonders…