How Often Should You Change Your Oil?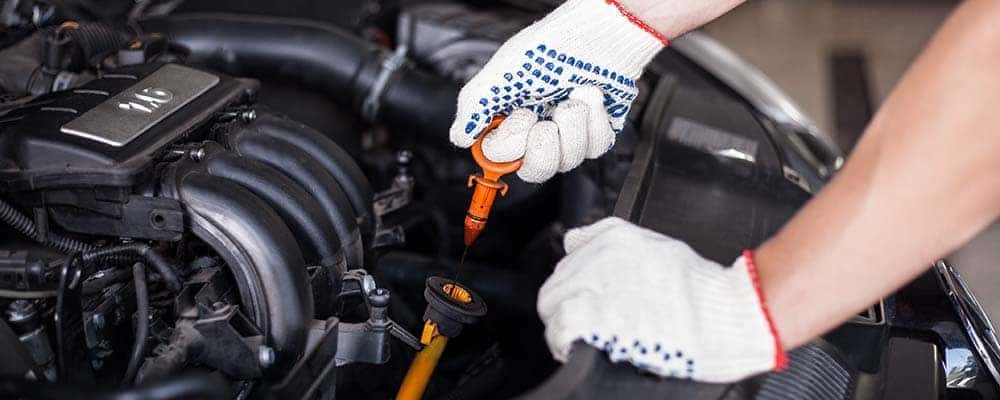 ---
If you are looking to maintain optimal health for your vehicle, learning about oil change frequency is critical. Many Alpharetta drivers wonder how often should you change your oil. Luckily, our service experts here at Lou Sobh Kia are your go-to source for keeping you on track with your Kia maintenance schedule! In model years past, the general consensus on oil change frequency was every 3,000 miles.
However, recommendations have changed based on advancements in automotive technology. Many new vehicles can travel between 7,500 and 10,000 miles safely before an oil change becomes necessary. Check your owner's manual for clear oil change directions and learn more with Lou Sobh Kia below!
Oil Change Frequency Guidelines
As a general rule, an oil change every 7,000-10,000 miles may work just fine. However, if you drive under certain conditions you may need to get your oil changed more frequently. If any of the following apply to you, visit our service center near Dawsonville for clear directions on oil change frequency:
Off-roading
Commercial use
Racing
Heavy towing
How Often Should I Check My Oil Level?
If you are curious about how often you should change your oil, you probably want to know when to check your oil levels. Checking your oil level once a month can be a great addition to your automotive care routine. Be sure to check for changes in the color of your oil and any metal particles that are present. Both could be signs of serious damage. Quality oil is essential to engine function and should be prioritized for a smooth Gainesville commute.
Turn to Lou Sobh Kia for All of Your Automotive Needs
If you are looking to make a DIY oil change or take on any maintenance tasks, explore our service tips and tricks to work like a pro. You can also visit our parts department to pick up the equipment you need to maintain your vehicle in your own garage. If you think it is time for an oil change or you want guidance on how frequently you should be checking your oil levels, contact us today. Our team is well-equipped to assist you with any of your car care needs.
More from Lou Sobh Kia
Lou Sobh Automotive | By Cammie Alkire Often times Memorial Day is regarded as the "start of summer" or the end to a very long year of classwork. It's important to remember that Memorial Day means so much more to surviving military family members. According to the VA, Memorial Day and Veterans Day are often…

You can't miss the 2020 Kia Soul on the streets of Alpharetta. Its iconic shape radiates good vibes that continue in the Kia Soul interior. The Kia Soul interior dimensions give everyone plenty of room on the way to Dawsonville. Accessorize to fit your style with Kia Soul seat covers and more. Discover the wonders…

If you're in the market for a bold crossover with a host convenience, safety, and comfort features, take a good look at the 2019 Kia Niro. Not only are the interior impressive, but it comes in lots of available colors. If you want to see the Kia Niro colors in person, come by Lou Sobh Kia near…